LG Energy Solution and Toyota Sign Long-term Battery Supply Agreement to Power Electric Vehicles in the U.S.

LG Energy Solution (KRX: 373220) and Toyota Motor North America, Inc. (Toyota) today announced that they have signed a supply agreement for lithium-ion battery modules to be used in Toyota battery electric vehicles (BEVs) that will be assembled in the United States.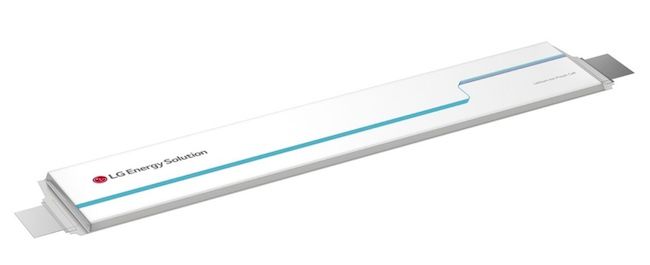 Under the contract, LG Energy Solution will supply automotive battery modules at an annual capacity of 20GWh starting from 2025. The battery modules, consisting of high-nickel NCMA (nickel, cobalt, manganese, aluminum) pouch-type cells, will be manufactured in LG Energy Solution's Michigan facility.
The innovative power solutions will support Toyota's expanding line of BEVs, part of its multi-pathway product strategy, including a new BEV model that will be assembled at Toyota Motor Manufacturing Kentucky in 2025. They will also help further Toyota's vehicle electrification initiatives, as it aspires to offer 30 BEV models globally across its Toyota and Lexus brand nameplates and produce up to 3.5 million BEVs annually by 2030.
"At Toyota, our goal is to reduce carbon emissions as much as possible, as fast as possible," said Tetsuo "Ted" Ogawa, president and CEO of Toyota Motor North America. "Having secure supplies of lithium-ion batteries at scale with a long-term relationship to support Toyota's multi-pathwayapproach and growth plans for BEVs in North America is critical to achieveour manufacturing and carbon reduction plans. Working with LG Energy Solution, we are excited to be able to offer products that will provide the performance and quality our customers expect."   
To fulfill the supply agreement, LG Energy Solution will invest KRW 4 trillion (approximately USD 3 billion) in its Michigan facility to establish new production lines for battery cells and modules exclusively for Toyota, with completion slated for 2025. Initially, the battery modules will go to Toyota Motor Manufacturing Kentucky to be assembled into battery packs and equipped onto BEVs.
The agreement brings together LG Energy Solution's proven capabilities in manufacturing top quality battery cells and modules at scale, and Toyota's advanced technologies in battery packs to create a product using LG Energy Solution's innovative power solution which optimizes battery system performance, providing peace of mind and further enhancing the BEV customer experience. LG Energy Solution continues to enhance battery safety, including with respect to its thermal management for its high-nickel NCMA batteries.
"We're excited to have Toyota, the best-selling global automaker, as our new customer.  With our 30 years of experience in lithium-ion batteries, we will provide innovative power solutions to support Toyota's push further into battery electric vehicles," said Youngsoo Kwon, CEO of LG Energy Solution. "The agreement also presents another big opportunity for us to strengthen our production capacity in North America, thereby bringing more real-life, large-scale progress toward electrification in the region."
The landmark deal represents LG Energy Solution's largest single supply agreement secured outside of joint venture agreements. The company now supplies its batteries to all top five global automakers[1]. Based on its market leadership, the company has eight battery manufacturing facilities currently operating or under construction in North America, and continues to expand both its production network and supply chain in the region.
[1] Based on 2022 market sales
About LG Energy Solution
LG Energy Solution (KRX: 373220), a split-off from LG Chem, is a leading global manufacturer of lithium-ion batteries for electric vehicles, mobility, IT, and energy storage systems. With 30 years of experience in revolutionary battery technology and extensive research and development (R&D), the company is the top battery-related patent holder in the world with over 25,000 patents. Its robust global network, which spans North America, Europe, Asia, and Australia, includes battery manufacturing facilities established through joint ventures with major automakers such as General Motors, Stellantis N.V., Hyundai Motor Group, and Honda Motor Co. Ltd. At the forefront of green business and sustainability, LG Energy Solution aims to achieve carbon neutral operations by 2050, while embodying the value of shared growth and promoting diverse and inclusive corporate culture. To learn more about LG Energy Solution's ideas and innovations, visit https://www.lgensol.com.
About Toyota
Toyota (NYSE:TM) has been a part of the cultural fabric in North America for more than 65 years, and is committed to advancing sustainable, next-generation mobility through our Toyota and Lexus brands, plus our more than 1,800 dealerships.
Toyota directly employs more than 63,000 people in North America who have contributed to the design, engineering, and assembly of nearly 45 million cars and trucks at our 13 manufacturing plants. By 2025, Toyota's 14th plant in North Carolina will begin to manufacture automotive batteries for electrified vehicles. With more electrified vehicles on the road than any other automaker, Toyota currently offers 26 electrified options. Learn more at: http://pressroom.toyota.com.
MEDIA CONTACTS
Aaron FowlesMobility Communications
Toyota Motor North America
+1-469-292-1097
Aaron.Fowles@toyota.com
Sally Seung Yeon Lee
Media Relations Team
LG Energy Solution
+82 2 3773 6571
lsyciel@lgensol.com
Sophia Sojeong Kim
Media Relations Team
LG Energy Solution
+ 82 2 3773 4496
sophiakim32@lgensol.com 
Copyright 2023 JCN Newswire via SeaPRwire.com.