Mitsubishi Motors Booth to Inspire Drivers' Adventurous Spirit at the Japan Mobility Show 2023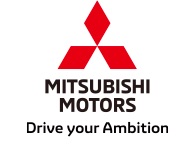 TOKYO, Oct 19, 2023 – (JCN Newswire via SeaPRwire.com) – Mitsubishi Motors Corporation (hereafter, Mitsubishi Motors) will exhibit at the Japan Mobility Show 2023(1) with the booth theme of "Awaken the adventurous spirit within you. Adventures for all – anytime and anywhere" to inspire drivers' spirit of adventure in a variety of settings, from everyday life to uncharted lands.

Mitsubishi Motors' special website for the Japan Mobility Show 2023:https://www.mitsubishi-motors.com/en/innovation/motorshow/jms2023/
Mitsubishi Motors Booth 
The Mitsubishi Motors booth is divided into three areas – the Unexplored Adventures Area that invites visitors to take on new challenges, the Active Leisure Area that makes them want to go one step further than usual, and the Daily Adventures Area that makes everyday life exciting and fun.  
– Unexplored Adventures Area
With a sculpted design inspired by mountain ranges, the Unexplored Adventures Area will feature Mitsubishi Motors' electrified crossover MPV concept car which will make its global debut at the Japan Mobility Show. Also, a ride simulator will be set up where visitors can experience the concept car's safe, comfortable and pleasant driving with peace of mind that is possible in any weather or road conditions.
– Active Leisure Area
The all-new Triton(2), which participated in the Asia Cross Country Rally 2023, and the Delica D:5, which accompanied it as a support car, will be on display to showcase the powerful driving performance that allows drivers to take one step further in confidence, even on rough roads. 
The Outlander PHEV disaster response vehicle made in collaboration with Gehirn Inc., which provides the NERV(3) Disaster Prevention app that delivers information on disaster prevention and weather information, will be on display to show its reliability that allows users to drive with confidence in a variety of weather and road conditions during emergencies. 
– Daily Adventures Area
The new Delica Mini and the eK X EV(4), which support adventures in everyday life, will be on display to broaden drivers' horizons, offering all sorts of leisure activities and fun times with family and friends.
The Dynamic Sound Concept, which is a new sound system developed in cooperation with Yamaha Corporation (hereafter, Yamaha), will be installed in the Outlander PHEV. Demonstrations will be held for visitors to experience the first-class quality sound developed by Mitsubishi Motors and Yamaha. As if standing right in front of a live performance, the powerful and immersive sound excites everyone on board and makes daily driving experience even more comfortable and pleasant.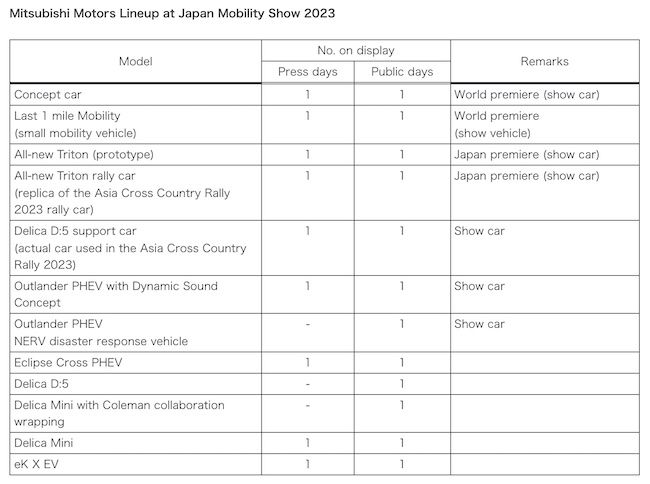 1. The Japan Mobility Show 2023 is organized by the Japan Automobile Manufacturers Association, Inc. October 25 and 26 are press days, October 27 is a special invitation day, and October 28 to November 5 are general public days. Tokyo Big Sight is the main venue.
2. Sold as L200 in some markets
3. The name and logo of "NERV" are used with the explicit permission of khara Inc., the copyright holder of the "Evangelion" series, and Groundworks Corporation, which manages the rights to the series.
4. Pronounced "eK 'cross' EV" 
About Mitsubishi Motors
Mitsubishi Motors Corporation (TSE:7211) —a member of the Alliance with Renault and Nissan—, is a global automobile company based in Tokyo, Japan, which has about 30,000 employees and a global footprint with production facilities around the world. Mitsubishi Motors has a competitive edge in SUVs, pickup trucks and plug-in hybrid electric vehicles, and appeals to ambitious drivers willing to challenge convention and embrace innovation. Since the production of our first vehicle more than a century ago, Mitsubishi Motors has been a leader in electrification—launched the i-MiEV –the world's first mass-produced electric vehicle in 2009, followed by the Outlander PHEV –the world's first plug-in hybrid electric SUV in 2013.For more information on Mitsubishi Motors, please visit the company's website at https://www.mitsubishi-motors.com/en/
Copyright 2023 JCN Newswire via SeaPRwire.com.