Revolutionizing Tourism with Web3: A Landmark Partnership Between Camino Network, DCM Swiss, 1World Online, and Web3-Solutions
ZUG, SWITZERLAND, Oct 18, 2023 – (ACN Newswire via SeaPRwire.com) – In an unprecedented-opportunity-driven move, four innovative companies in the travel and marketing sectors – Camino Network, initiated by Chain4Travel, DCM Swiss, 1World Online, and Web3-Solutions – have come together to announce a landmark partnership.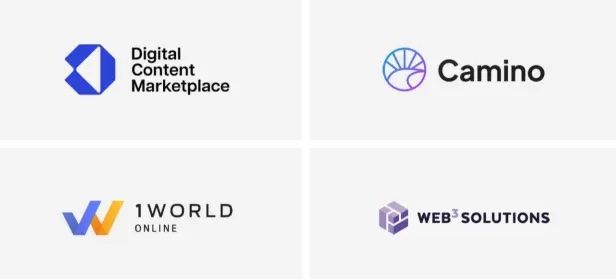 This alliance aims to harness cutting-edge technologies in reshaping the future of travel and tourism experiences and bringing new monetization options and benefits to all ecosystem participants.
We are happy to announce that:
DCM Swiss and 1World Online are becoming Validators at Camino Network.
Web3-Solutions becomes a Regional Partner of DCM: A regional partnership agreement has been signed between DCM Swiss and Web3-Solutions to start the rollout of Web3 Tours services across Austrian cities.
Technological Partnership: The parties have aligned their roadmaps for product technologies to offer groundbreaking experiences for consumers and businesses.
"Adding two stellar companies like DCM and 1World to our network is a thrilling development for us. They're at the forefront of innovation and are bringing a proven working combination of Web2 and Web3 experiences to the Travel sector that is so much needed for a true mass adoption" said Pablo Costillo, Co-Founder and CTO of Camino Network.
"The use of DCM marketplace hosted content for Web3 Experiences brings a plethora of advantages to our regional clientele. It's exhilarating to be part of such a transformative move." said Julia Zolotarenko, DCM Swiss's Founder and CEO.
"After a decade of working on global markets, enabling engagement and native advertising, we see a truly exciting business opportunity to leverage our technologies in delivering travel content via our decentralized network, and reach out to wide audiences with Web3 offers. It's a privilege to collaborate in this venture." said Alex Fedosseev, Founder and CEO of 1World Online.
"Having an innovation-driven set of products at our disposal is becoming a game-changer for Austria's digital transformation and tourism industry in particular. We couldn't be more pleased." said Martin Arnsteiner, Co-Founder and CEO of Web3-Solutions.
This partnership stands poised to redefine the landscape of global and regional tourism by introducing new paradigms for customer engagement, operational efficiency, and business growth. The unique integration of blockchain, AI, and Web3 technologies ushers in a new, transformative era for the travel and tourism industry.
About
Camino Network, initiated by Chain4Travel technology, stands as a leader in blockchain technology for the travel industry. Driven by the Camino token, it offers a multi-faceted network that elevates existing business models and invents novel travel products.
DCM Swiss is a vanguard in technology, specializing in immersive Web3 experiences, from city tours to cruises. Utilizing a blend of artificial intelligence and human intelligence, their platform offers engaging and tailored content.
1World Online is an industry disruptor, focusing on the creation and streamlined delivery of innovative promotional, educational, and travel-related content to its decentralized global network of publishers.
Web3-Solutions is a regional partner focusing on digitizing tourism and related business sectors in Austria.
Contacts:
Chain4Travel:
Vincent Usbeck, VP Sales & Marketing
vincent.usbeck@chain4travel.com
+49 173 362 24 50
DCM Swiss:
Yuliia Zolotarenko, CEO
julia@dcm-swiss.com
+41 79 799 8205
1World Online:
Alex Fedosseev, CEO
alex@1worldonline.com
+1 408 717-0470
Web3-Solutions:
Margarita Slootweg, Co-founder
info@web3-tourismus.at
+43 678 781-0323
Copyright 2023 ACN Newswire via SeaPRwire.com.