Pertamina International Shipping (PIS) Partners Energy Trader BGN, Expanding Global Fleet of LPG Carriers
Abu Dhabi, 4 Oct, 2023 – (ACN Newswire via SeaPRwire.com) – PT Pertamina International Shipping (PIS) has once again engaged international partners to expand its presence in the global market and explore additional business opportunities in support of energy supply and security.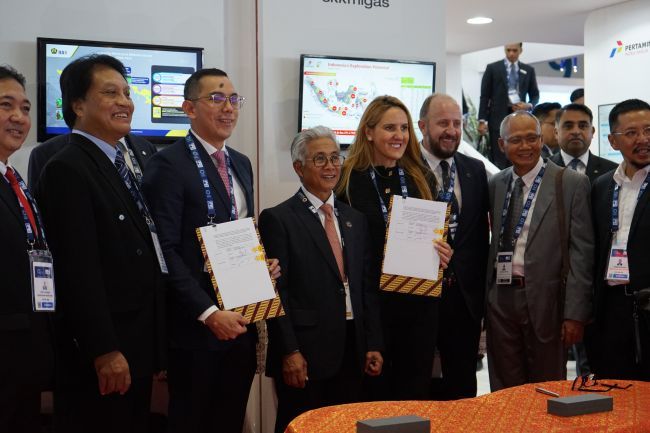 PIS has signed an agreement with BGN, a leader in global energy, in which the two companies outlined prospective collaborations that span joint ownership of Very Large Gas Carrier (VLGC) vessels, LPG cargo transportation, vessel leasing, amongst others, establishing the foundation for an enduring partnership. The first two vessels may be delivered as early as the first quarter of 2024.
With a current fleet size of 97 vessels, this deal further strengthens PIS's position as a key player in the maritime industry. It also reinforces BGN's position as an emerging maritime asset owner, with a growing number of LPG carriers in its fleet to facilitate the company's trading operations.
BGN, present in 23 countries including offices in Dubai, Geneva, Houston, Rotterdam and Singapore, is a significant LPG trader and is a supplier to Indonesia.
The signing took place at ADIPEC (Abu Dhabi International Petroleum Exhibition and Conference) 2023, the world's largest energy exhibition and conference, where this year's theme is "Decarbonising. Faster. Together." It was hosted at the Indonesian Pavilion led by SKK Migas (Special Task Force for Upstream Oil and Gas Business Activities).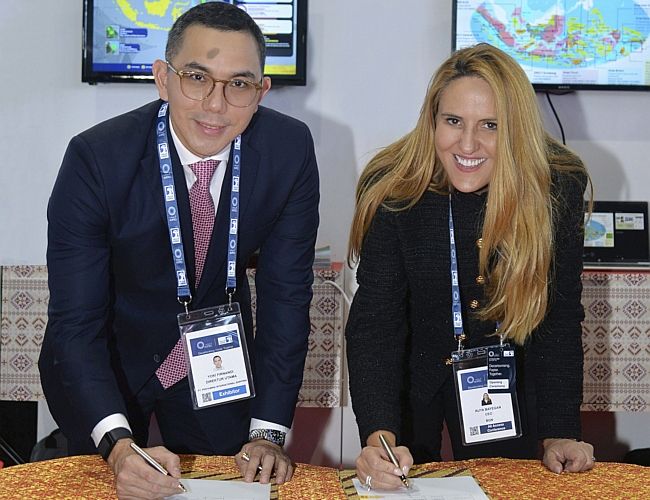 The collaborative agreement was signed by PIS CEO Yoki Firnandi, and BGN CEO Ruya Bayegan, and witnessed by the Head of SKK Migas Dwi Soetjipto, Independent Commissioner of PT Pertamina (Persero) Iggi H. Achsien, Technical Advisor at Ministry of Energy and Mineral Resources Nanang Untung, Special Advisor to Minister for Acceleration of Infrastructure Development and Investment at Ministry of Energy and Mineral Resources Triharyo Susilo, Vice President SKK Migas Erwin Suryadi, and other distinguished guests, along with BGN's head of shipping Ozan Turgut and other senior executives.
"The collaboration on VLGC and LPG cargo businesses with BGN is a tangible expression of PIS's commitment to expand LPG commodity businesses and increase PIS's share in its non-captive market, to strengthen national energy security," stated Yoki.
BGN CEO Ruya Bayegan added "BGN excels at strong business partnerships and we are pleased to move forward with this new arrangement with Pertamina International Shipping (PIS). BGN's collaboration with PIS will further enhance our maritime fleet to facilitate our growing energy trading business, cementing our position as a significant LPG trader, as well as supporting the Indonesian energy system."
PIS and BGN have also been contributing to the vibrancy of ADIPEC 2023, which gathers together the global players in the oil and gas industry and supports the key themes of the forthcoming COP28 climate summit that will also take place in the UAE. This year's ADIPEC has attracted participation from over 2,200 companies representing 30 countries worldwide, with a total of more than 15,000 delegates and 160,000 attendees.
About Pertamina International Shipping (PIS) Pte Ltd
As an Integrated Marine Logistics Subholding, PT Pertamina International Shipping (PIS) supports Indonesia's economic growth through safe and sustainable operations, becoming a trusted and reliable maritime partner. Besides a total of 750 owned ships, PIS manages time and spot charters that can be leased through e-chartering. See https://pertamina-pis.com
About BGN International
As a leading energy companies, BGN efficiently conducts trading, storage, and transportation of petroleum products, petrochemicals, and commodities worldwide. Our integrated business model ranges from oil and gas trading and distribution to financing energy projects. Thanks to our established relationships with refineries, producers, state oil companies and international traders, we are present throughout the energy value chain. We also invest in infrastructure development to enhance our trading activities. Visit https://bgn-int.com.
Media Contact
Suh. Aryomekka Firdaus
Corporate Secretary, PI
M: +62 (0) 811 872 2722
E: aryomekka@pertamina.com
Giles Broom
Global Head of Communications, BGN
M: +41 (0) 79 468 6499
E: mediabgn@bgn-int.com
Copyright 2023 ACN Newswire via SeaPRwire.com.