Eco Expo Asia spotlights electric, hydrogen transport

HONG KONG, Oct 19, 2023 – (ACN Newswire via SeaPRwire.com) – Eco Expo Asia 2023, jointly organised by the Hong Kong Trade Development Council (HKTDC) and Messe Frankfurt (HK) Ltd and co-organised by the Environment and Ecology Bureau of the Government of the Hong Kong Special Administrative Region (HKSAR), will be held under the EXHIBITION+ hybrid model. Apart from visiting the Expo at AsiaWorld-Expo from 26 to 29 October physically, exhibitors, industry players and buyers worldwide can connect via the Click2Match platform from 19 October to 6 November. The last day of the physical event on 29 October is open to the public for free to encourage sustainable activities and green-living practises.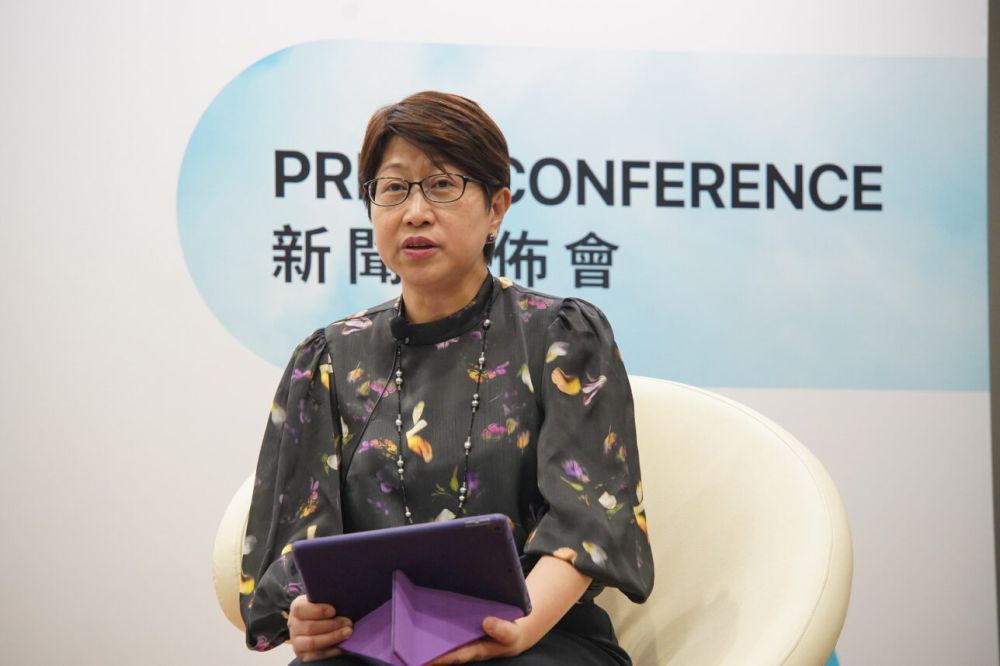 HKTDC Deputy Executive Director Sophia Chong said in the press conference: "The environmental industry has always had great potential for growth and is one of the key engines propelling sustainable development of the global economy. In recent years, the Central Government has stipulated various green development targets and policies, which accelerate the development of the environmental industry in China. Hong Kong's green industry is also booming, with a vision to achieving carbon neutrality by 2050. Given the full reopening of Hong Kong this year, Eco Expo Asia regains its international reach. The active participation of global exhibitors and the showcase of the latest green technologies helps strengthen Hong Kong's position as an international hub for green technology and green finance, and its role as the carbon trading centre of the Greater Bay Area."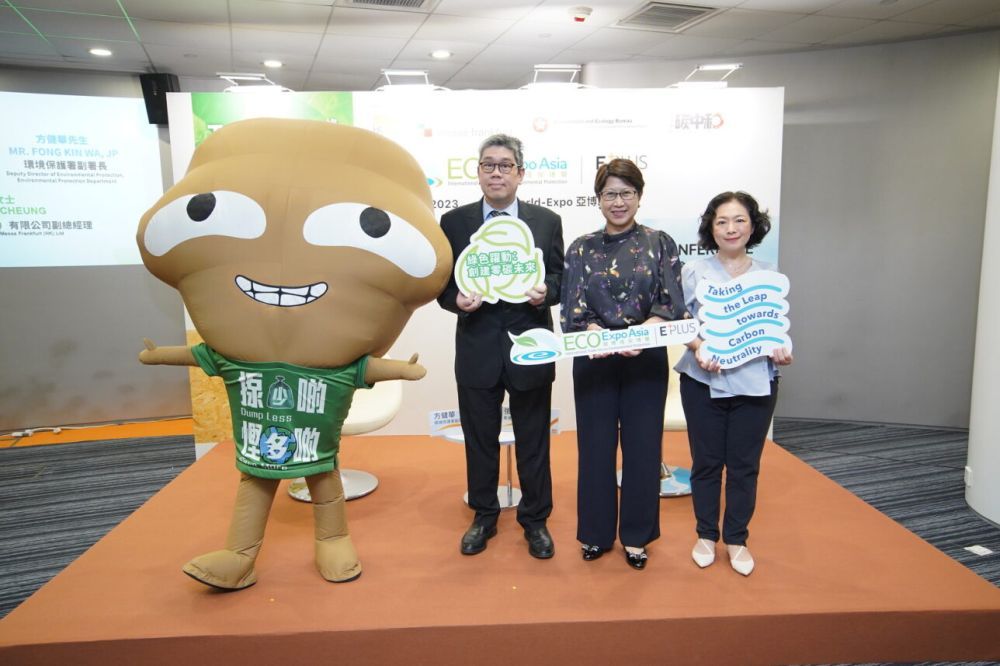 Speaking at the press conference, Fong Kin-wa, Deputy Director of Environmental Protection of the HKSAR Government, hoped the Expo could allow visitors and exhibitors from around the world, including Belt and Road countries and ASEAN members, to share the latest green innovation and technology for achieving carbon neutrality, with a view to boosting exchanges between governments and trade sectors, and promoting the vast green business potential. It also serves as a platform for all walks of life in Hong Kong to join hands to tell the good environmental stories of Hong Kong, which also help promote the city's strengths, achievements and opportunities to the world.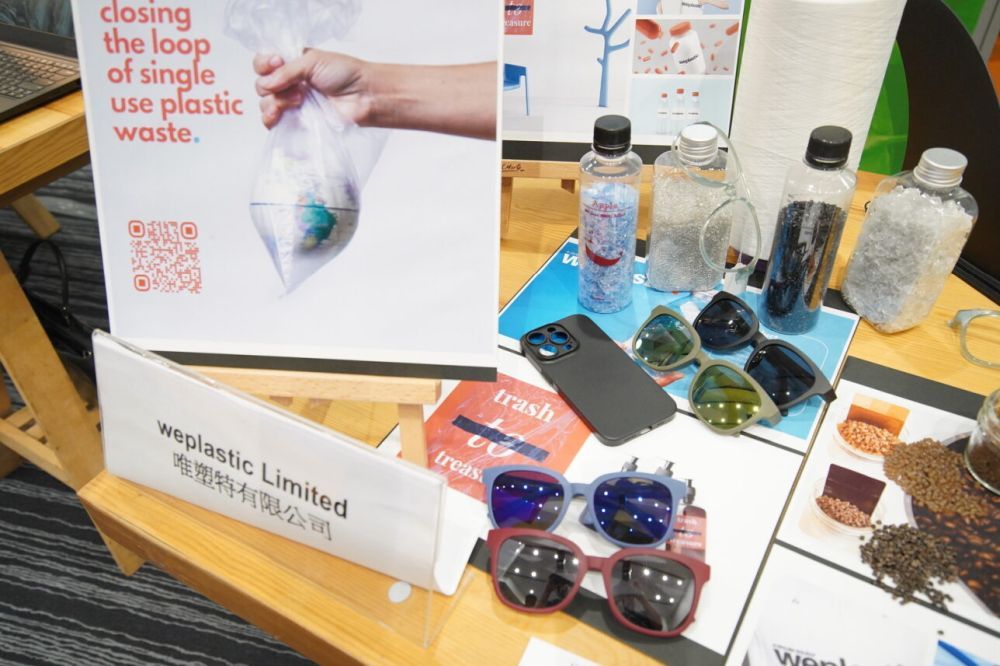 Strong support from Greater Bay Area and overseas pavilions
Eco Expo Asia is expected to attract close to 300 exhibitors from 12 countries and regions, with 16 pavilions. The Guangdong-Hong Kong-Macao Greater Bay Area (GBA) peers fully support the Expo, including the Macao Pavilion and Zhongshan Pavilion, showcasing a wide range of IoT AI management equipment and patented air purification technologies. The returning pavilions representing Guangdong Province, Guangzhou and Shenzhen work together with individual exhibitors from other GBA cities to promote the Waste-free Guangdong; Beautiful Bay Area concept that the province is committed to.
The Japan Pavilion and Canada Pavilion will feature a range of innovative eco-friendly products and technologies. The Japan Pavilion introduces new energy transportation solutions, eco-friendly textile materials, tableware and technology that can compost discarded fabrics into soil. The Canada Pavilion, on the other hand, will present technologies for biological wastewater purification and odour removal. A European exhibition group comprising companies from Austria, Finland and Spain will bring water treatment and electric vehicle charging technologies.
The Hong Kong Government and local green community fully back Expo
The Expo has consistently received support from the Hong Kong Government, as well as different green associations and companies. This year, the Environment and Ecology Bureau and 12 other government departments, along with 22 local companies organised by the Federation of Hong Kong Industries covering the engineering, recycling, consulting and other industries, will jointly present the Hong Kong Pavilion to showcase the latest products and technologies for waste reduction and energy conservation, and introduce relevant government environmental policies to the public.
In addition, this year's expo highlights a new Hydrogen Pavilion led by the hydrogen industry in Hong Kong, with participation of GBA companies. Currently, the general public has limited knowledge of the hydrogen energy, hailed as the ultimate clean energy source. The industry will discuss the safety of this emerging energy source. The Pavilion will provide more information and updates on hydrogen energy to the public and the industry.
Nine thematic zones at the Expo to cover all aspects of environmental and technological development
The Expo features nine thematic zones, including Green Transportation, Waste Management and Circular Economy and Startup Zone. The Government has been closely monitoring the rapid development of green transport technologies and assessing their suitability for the local market, while continuously improving legislation and regulatory frameworks. The Green Transportation zone showcases electric vehicles and related charging equipment. Wisdom Motors (HK) Limited will exhibit hydrogen-powered commercial vehicles such as container trucks and garbage trucks. Huawei International Co. Limited will introduce its latest charging piles that can fully charge an electric vehicle in just 10 minutes, catering to the industry's demand for fast charging. Jinjiang International (Hong Kong) will showcase sustainable solutions extending the lifespan of electric vehicle batteries.
As waste management advances, it has evolved into a circular economy. Recycling is no longer the first step. Instead, the process starts with producing more durable products, using more environmentally friendly materials, minimising resource consumption and waste generation in the production process. In the Waste Management and Circular Economy Zone, exhibitors Canvest Environmental Protection Group Company Limited, China Everbright Environment Group Limited and Kum Shing E & M Limited will showcase their waste-to-energy projects; while Baguio Green Group Limited and Pair Environmental Protection Company Limited from Taiwan will demonstrate smart recycling bins that facilitate public waste recycling. Nagual Environmental Protection Technology from the United States will introduce smart food-waste processors that can easily convert kitchen refuse into organic fertiliser.
The Startup Zone, which has received widespread support from the industry, will showcase the latest products and technologies addressing environmental issues. For instance, weplastic, in collaboration with tide from Switzerland and the Swiss University of Applied Sciences, has developed a customised recycling solution that transforms plastic waste into useful raw materials. Meat The Next Company Limited uses food technology to provide healthy and environmentally friendly plant-based milk products for lactose intolerant people. The Hong Kong Science Park will also organise a pavilion featuring the latest technologies from 10 of its resident companies. Altogether there will be nearly 20 start-ups present in the Expo.
Debut ESG Job Hub offers on-site recruitment
Nurturing new blood has been an important agenda for the environmental industry. This year the Expo introduces a brand new ESG Job Hub to provide job seekers with information and advice on ESG related employment. Job seekers can have interviews on-the-spot for internships, part-time and full-time positions. The Expo will also organise an ESG Career Talk to provide information on green companies, employment advice and tips for students and young adults who are about to enter the workforce.
Eco Asia Conference spotlights Building a Zero Waste Bay Area and climate change
Eco Asia Conference will run from 26 to 28 October. Featured topics will include the Mainland China government session, Climate Change, C40 Climate Action, ESG and Sustainable finance, Green Tech and Digital Transformation of the Circular Economy. Guo Fang, Vice Minister, Ministry of Ecology and Environment of the People's Republic of China; Liu Dechun, Director-General, Department of Resource Conservation and Environmental Protection, National Development and Reform Commission of the People's Republic of China; Huang Libin, Director-General, Department of Energy Conservation and Resources Comprehensive Utilization, Ministry of Industry and Information Technology of the People's Republic of China; and representatives from the environmental authorities of Belt and Road countries (Laos, Myanmar and Vietnam) will be present to honour the conference on the first day. A Building a Zero Waste Bay Area launch ceremony will also be held in parallel.
The highly anticipated C40 Climate Action Seminar will be held on the second day, focusing on global climate change and promoting climate action at city level. On the same day, there will be sessions on Evolving ESG Landscape and the Future of Sustainable Finance and The Fourth Hydrogen Economy Forum providing in-depth discussions on green economy, environmental industry and hydrogen energy prospects. Further seminars will cover other environmental topics, allowing exhibitors and buyers to stay abreast of industry trends and exchange ideas.
Public Day promotes environmental activities, encourages green living
To build a sustainable and carbon-neutral future, a consolidated effort is needed from the government, business sector and every individual. Therefore, the last day of the Expo (29 October) is designated as Public Day, with free admission for the general public, allowing visitors to learn more about the latest environmental inventions and technologies, and to participate in a series of seminars and workshops. Highlighted seminars include: The Application of smart technology in environmental enforcement by the Environmental Protection Department; An Earth Imperilled by Climate Change by the Hong Kong Observatory and Future Green Leaders hosted by Leung Wing-mo, former assistant director of the Hong Kong Observatory. He will guide children to learn more about ideal professions in the environmental industry and foster environmental awareness through interactive activities. The general public can also participate in engaging workshops, including Eco Bonsai Workshop and Small Potted Plant with Coffee Grounds; and purchase various green products at the Green Mart.
Photo Download: https://bit.ly/3FlZx5t
Website
Eco Expo Asia: www.ecoexpoasia.com
Media enquiries
The HKTDC's Communications and Public Affairs Department:
Clayton Lauw, Tel: (852) 2584 4472, Email: clayton.y.lauw@hktdc.org
About HKTDC
The Hong Kong Trade Development Council (HKTDC) is a statutory body established in 1966 to promote, assist and develop Hong Kong's trade. With 50 offices globally, including 13 in Mainland China, the HKTDC promotes Hong Kong as a two-way global investment and business hub. The HKTDC organises international exhibitions, conferences and business missions to create business opportunities for companies, particularly small and medium-sized enterprises (SMEs), in the mainland and international markets. The HKTDC also provides up-to-date market insights and product information via research reports and digital news channels. For more information, please visit: www.hktdc.com/aboutus. Follow us on Twitter @hktdc and LinkedIn
Background information on Messe Frankfurt
The Messe Frankfurt Group is one of the world's leading trade fair, congress and event organisers with their own exhibition grounds. With a workforce of some 2,160 people at its headquarters in Frankfurt am Main and in 28 subsidiaries, it organises events around the world. Group sales in financial year 2022 were around €454 million. We serve our customers' business interests efficiently within the framework of our Fairs & Events, Locations and Services business fields. One of Messe Frankfurt's key strengths is its powerful and closely knit global sales network, which covers around 180 countries in all regions of the world. Our comprehensive range of services – both onsite and online – ensures that customers worldwide enjoy consistently high quality and flexibility when planning, organising and running their events. We are using our digital expertise to develop new business models. The wide range of services includes renting exhibition grounds, trade fair construction and marketing, personnel and food services. Sustainability is a central pillar of our corporate strategy. Here, we strike a healthy balance between ecological and economic interests, social responsibility and diversity. For more information, please visit our website at: www.messefrankfurt.com/sustainability. With its headquarters in Frankfurt am Main, the company is owned by the City of Frankfurt (60 percent) and the State of Hesse (40 percent). For more information, please visit our website at: www.messefrankfurt.com
Copyright 2023 ACN Newswire via SeaPRwire.com.