Curtain Closes on the Region's First Sustainable Finance Conference Ahead of the City's Preparations for COP28

DUBAI, Oct 25, 2023 – (ACN Newswire via SeaPRwire.com) – The recently concluded Future Sustainability Forum organized by DIFC, held at the Ritz Carlton DIFC on October 4-5, 2023, highlighted Dubai's pivotal role in shaping global sustainability efforts. The evolving climate conditions pose a significant global economic challenge and Dubai being a leader in the global sustainability drive, seized this remarkable opportunity.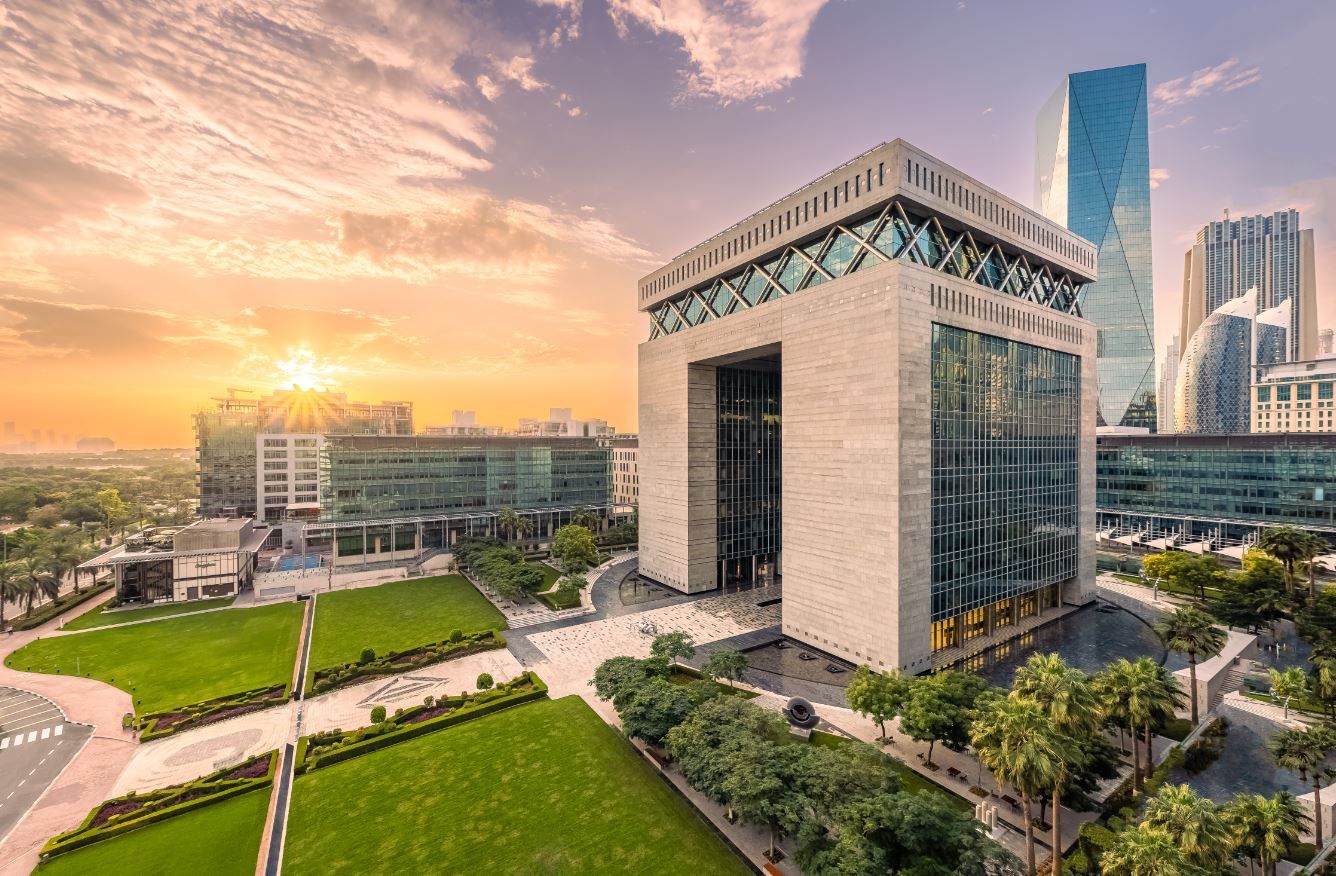 The Future Sustainability Forum boasted over 1500 industry leaders, including more than 70 speakers representing over 30 countries. This two-day event underscored Dubai's commitment to mobilizing the regional innovation and financial sector toward a just transition and a sustainable future
The forum featured a series of engaging panel discussions, keynote addresses, fireside chats, and engaging discussions that are shaping the sustainable financing landscape in the region. Topics of deliberations ranged from navigating the landscape of sustainable and Islamic finance to integrating ESG into decision-making empowering sustainability through digital transformation and more.
During the course of the event, H.E Mariam Bin Mohammed Saeed Hareb Almheiri, Minister of Climate Change and Environment, spoke at length about UAE's efforts to cover 25 per cent of its electricity demands through solar energy by 2030. She emphasized the importance of finance being accessible and affordable to the vulnerable community. During her fireside chat, moderated by Dan Murphy, Anchor and Correspondent, CNBC International, she also mentioned that political will is necessary to bring about change while discussing the UAE's commitment to sustainability.
The fireside chat on 'The Path to Making Dubai a Global Sustainable Finance Hub." Moderated by Amal Larhlid, Partner Sustainability, PwC focused on the scope of sustainable finance driving Dubai as a global player in the sustainable financing sector. The panellists, Satya Tripathi, Secretary-General, Global Alliance For A Sustainable Planet, and Dr. Bernd Van Linder, CEO, Commercial Bank of Dubai, presented interesting insights and highlighted the initiatives taken by Dubai in unlocking its sustainable financing capabilities.
Another significant debate was on understanding Environmental, Social and Corporate governance (ESG) regulations and avoiding greenwashing. The panel discussion moderated by Nameer Khan, Founder of FILS and Chairman, MENA FinTech Association, examined the latest trends in ESG regulations and the tips and tricks to avoid greenwashing. The panellists, Dr. Ashraf Gamal El Din, CEO, Hawkamah, Peter Smith, Managing Director, Head of Strategy, Policy, and Risk, DFSA, Ghiwa Nakat, Executive Director, Greenpeace MENA, Faisal Al Shimmari, Head of ESG and Corporate Strategy, Mashreq, provided interesting insights and deliberated on how enterprises can avoid greenwashing and foster greater transparency.
A key discussion that generated a lot of attention was the panel on 'Setting Credible Net-Zero Targets.' The discussion moderated by Steve Lutes, Vice President, US Chamber of Commerce spoke at length about the present challenges while enterprises set up their net-zero targets. The panellists, Matt Brown, Chief-Sustainability, Expo City Dubai, Gordon Gill, Partner Adrian Smith and Gordon Gill Architecture, Nicolas Soucaille, General Manager, Blacklane ME, and Florence Bulte, Chief Sustainability Officer, Chalhoub Group, discussed in detail presented interesting views and tricks to how enterprises can bridge the existing gaps and create plans based on action to help them achieve their net-zero aspirations.
After the resounding success of the inaugural edition of the Future Sustainability Forum, it is evident that Dubai is rapidly becoming the epicentre of innovation and sustainable finance. The event further showcased the unwavering commitment towards global sustainability efforts by driving collaboration and innovations towards shaping a sustainable future. With the curtains falling over the inaugural edition of the Future Sustainability Summit, the event is setting the stage for a global paradigm shift driving the capital flow from the global north to the global south and further building a greener and responsible future for our future generations.
The event's success could not have been possible without the unwavering support of our partners. As a beacon of strength, we extend our heartfelt appreciation to our Supporting Partner, Raiven Capital. Alongside them, our Association Partners – the US Chamber of Commerce, Goumbook, and Global Youth Coalition – form the pillars of our collaborative efforts. We are further enriched by the expertise and vision of our Strategic Partners, which include the UN Climate Change High-Level Champions, Global Ethical Finance Initiatives, Dubai AI and Web3 Campus, Dubai Sustainable Finance Working Group, MENA Fintech Association, and MENA Sustainable Fintech Alliance. Together, with these remarkable partners, we forge the path towards a sustainable and eco-conscious future.
The Future Sustainability Forum was presented by:
Co-host: Commercial Bank of Dubai
Lead Sponsors: Magnom Properties, Forbes International Tower, Alpha Data and Cisco Partner
Gold Sponsors: Emirates NBD, Mashreq, AXA Climate
Official All Electric Chauffeur Sponsor: Blacklane Chauffeur Hailing
Silver Sponsors: Zaintech, Barclays, MSCI, MarshMcLennan, Industrial and Commercial Bank of China, LSEG, S&P Global
About Dubai International Financial Centre 
Dubai International Financial Centre (DIFC) is one of the world's most advanced financial centres, and the leading financial hub for the Middle East, Africa and South Asia (MEASA), which comprises 72 countries with an approximate population of 3 billion and an estimated GDP of USD 8 trillion. 
With a close to 20-year track record of facilitating trade and investment flows across the MEASA region, the Centre connects these fast-growing markets with the economies of Asia, Europe and the Americas through Dubai. 
DIFC is home to an internationally recognised, independent regulator and a proven judicial system with an English common law framework, as well as the region's largest financial ecosystem of over 36,000 professionals working across over 4,300 active registered companies – making up the largest and most diverse pool of industry talent in the region. 
The Centre's vision is to drive the future of finance through cutting-edge technology, innovation, and partnerships. Today, it is the global future of finance and innovation hub offering one of the region's most comprehensive FinTech and venture capital environments, including cost-effective licensing solutions, fit-for-purpose regulation, innovative accelerator programmes, and funding for growth-stage start-ups. 
Comprising a variety of world-renowned retail and dining venues, a dynamic art and culture scene, residential apartments, hotels and public spaces, DIFC continues to be one of Dubai's most sought-after business and lifestyle destinations. 
For further information, please visit our website: difc.ae, or follow us on LinkedIn and Twitter @DIFC. 
For media inquiries and further information, please contact:
Shadi Dawi
Director, Public Relations & Partnerships – MENA
shadi@tresconglobal.com
+971 55 498 4989 
Copyright 2023 ACN Newswire via SeaPRwire.com.