China Energy Summit & Exhibition Commenced in Beijing, China Accelerating Asia's Energy Transition with LNG, Gas, Hydrogen & Ammonia

BEIJING, Oct 5, 2023 – (ACN Newswire via SeaPRwire.com) – The opening ceremony of the China Energy Summit & Exhibition was held on the morning of September 20, 2023, at the China World Hotel in Beijing. The summit and exhibition was hosted until the 21st September 2023 and brought together hundreds of industry leaders, policymakers, industry experts, and innovators to collectively explore the relevant opportunities and challenges facing the energy industry in China, Asia, and globally.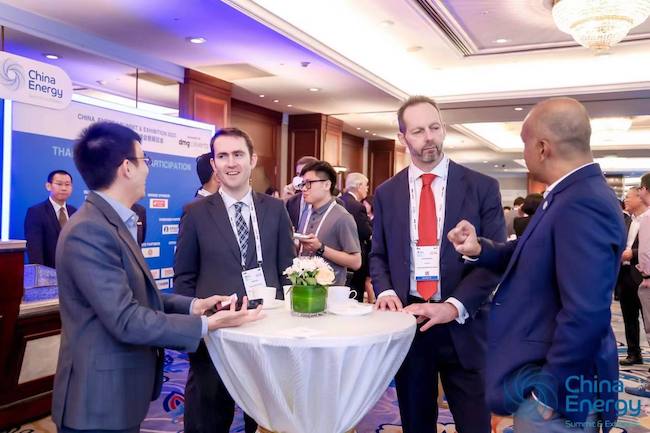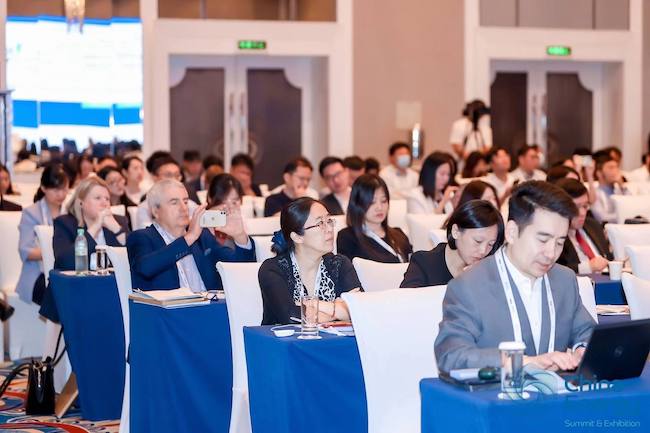 At the opening ceremony, Marcus Magee, Vice President of dmg events, delivered a welcome speech. He emphasised that the energy sector is currently undergoing a revolutionary transformation, and it is imperative for all parties to collaborate in addressing carbon reduction and promoting a new energy landscape. He also expressed his hope that this event would provide a fresh platform for the energy industry to facilitate practical and progressive energy transformation.
Following, Zheng Jun, Vice President of PetroChina International, shared his insights on the green development transformation strategy. He emphasised the global issues such as energy security, climate change, and the low-carbon economy that are driving the energy industry to accelerate its transition to green energy. PetroChina places a high priority on low-carbon transformation and has formulated an overall plan consisting of three stages: clean substitution, energy continuity, and green transformation. He also highlighted that as a developing country, China is highly sensitive to energy costs, and high energy costs are not conducive to China's economic development.
"PetroChina is well aware of this responsibility, and we are committed to promoting decarbonisation, energy diversification, and ensuring the supply of affordable energy. We are determined to lead in sustainable development," said Zheng Jun, Vice President of PetroChina International. Additionally, he mentioned PetroChina's efforts in low-carbon energy sources such as natural gas and biofuels and emphasised the core importance of ensuring energy supply security.
Luo Daqing, Vice President of the Sinopec Economics & Development Research Institute (EDRI), provided a detailed overview of the vital role of green hydrogen in sustainable energy transformation at the opening ceremony. He emphasised that energy transformation is imperative, and green hydrogen plays a crucial role in areas such as non-fossil energy substitution, energy storage, and power supply. Luo Daqing also elaborated on the applications of hydrogen energy in industries, transportation, and power generation, highlighting the critical role of technological innovation in the development of green hydrogen. He stated, "The development of green hydrogen depends on competitiveness and cost reduction, which is primarily a technological challenge under the dual carbon goals."
Furthermore, he called for collaborative efforts between industries and technologies.
Xie Dan, the Customer General Manager of PipeChina, shared insights during the event on the theme of opening up oil and gas pipeline infrastructure to promote energy transformation and development. He emphasised that the State Grid Corporation is committed to fostering an oil and gas market system with multiple upstream resource providers, multiple channels of supply, efficient unified pipeline transportation in the middle, and full downstream market competition. Xie Dan discussed the group's progress and achievements in infrastructure construction, strategic planning, innovative service products, digital transformation, and encouraged collaboration among stakeholders to advance green and low-carbon energy transformation.
Ms. Li Yalan, the President of the International Gas Union (IGU), delivered a keynote address, themed "The Role of Natural Gas in Advancing Sustainable Energy Transition." She outlined the direction of future sustainable energy systems and discussed the challenges of energy transformation, including the energy trilemma, differences in energy application levels, the lengthy transition from fossil fuels to renewable energy, and challenges in energy storage technology. In this context, she highlighted the crucial role of natural gas as the world's third-largest energy source in the energy transition. Natural gas offers advantages in pollution reduction, emissions reduction, energy security, and improved energy accessibility, and she described it as a "stabiliser and regulator" in the new energy system. Additionally, Ms. Li presented the stance of the International Gas Union, emphasising the importance of the integration of natural gas with renewable energy in overcoming energy issues and addressing climate change.
H. E. Eng. Mohamed Hamel, the Secretary-General of the Gas Exporting Countries Forum (GECF), provided further insights into the importance of natural gas and the current global energy situation. He emphasised the critical role of energy in socio-economic development and commended China's progress in the energy market. He highlighted global energy challenges, including issues of energy inequality and insufficient clean energy. He particularly emphasised the role of natural gas in sustainable development goals, especially as a clean energy alternative that contributes to environmental protection and economic benefits. He stated, "By 2050, natural gas will surpass coal in its role within the energy mix."
Furthermore, he discussed technological advancements and applications, as well as the integration of natural gas with other energy sources to address climate change. He called for enhanced international cooperation to tackle global energy challenges collectively.
During the concluding fireside chat session, Dr. Yang Lei, Vice President of the Energy Institute at Peking University, and Mr. Vijay Krishnan, the Asia Pacific Managing Director of Rystad Energy, shared their perspectives on energy transition and energy security. The discussion focused on European energy security challenges, practical policy considerations for energy transition, and China's actions and challenges in energy transition. Both emphasised the crucial roles of natural gas and hydrogen in future energy scenarios, as well as the potential for their synergistic development. They also agreed on the significance of application scenarios in reducing the cost of hydrogen energy and the necessity of policy encouragement and scaling up. Vijay Krishnan stated, "Policies need to encourage end-users to use hydrogen more. To achieve this, local deployment of hydrogen needs to increase sales and scale, which is something the entire industry needs to consider."
The China Energy Summit & Exhibition continued to host a series of specialised keynote addresses, interviews, and panel discussions. The core topics include LNG market prospects, the roles of hydrogen and ammonia in meeting energy demand and energy security, climate technology, green finance, carbon capture, utilisation, and storage (CCUS), policies and regulations, and building a stable and reliable supply chain in the post-pandemic era.
About dmg events
dmg events is the organiser of China Energy Summit and Exhibition. The company hosts over 80 global energy events annually, attracting more than one million attendees worldwide. dmg events is home to the world's most extensive portfolio of energy exhibitions and conferences, with flagship events including ADIPEC, Gastech, Global Energy Show, Egypt Energy Show (EGYPES), and Future Energy Asia, among others.
As dmg events continues to expand its business and activities throughout Asia, the China Energy Summit and Exhibition will remain a prominent platform in the industry calendar and a significant part of the dmg events global energy event portfolio.
For more information, please visit www.dmgevents.com. 
Media Enquiries:
marketing@chinaenergysumit.com 
Website & Social Media
https://www.chinaenergysummit.com/
https://www.linkedin.com/company/chinaenergysummit 
Copyright 2023 ACN Newswire via SeaPRwire.com.